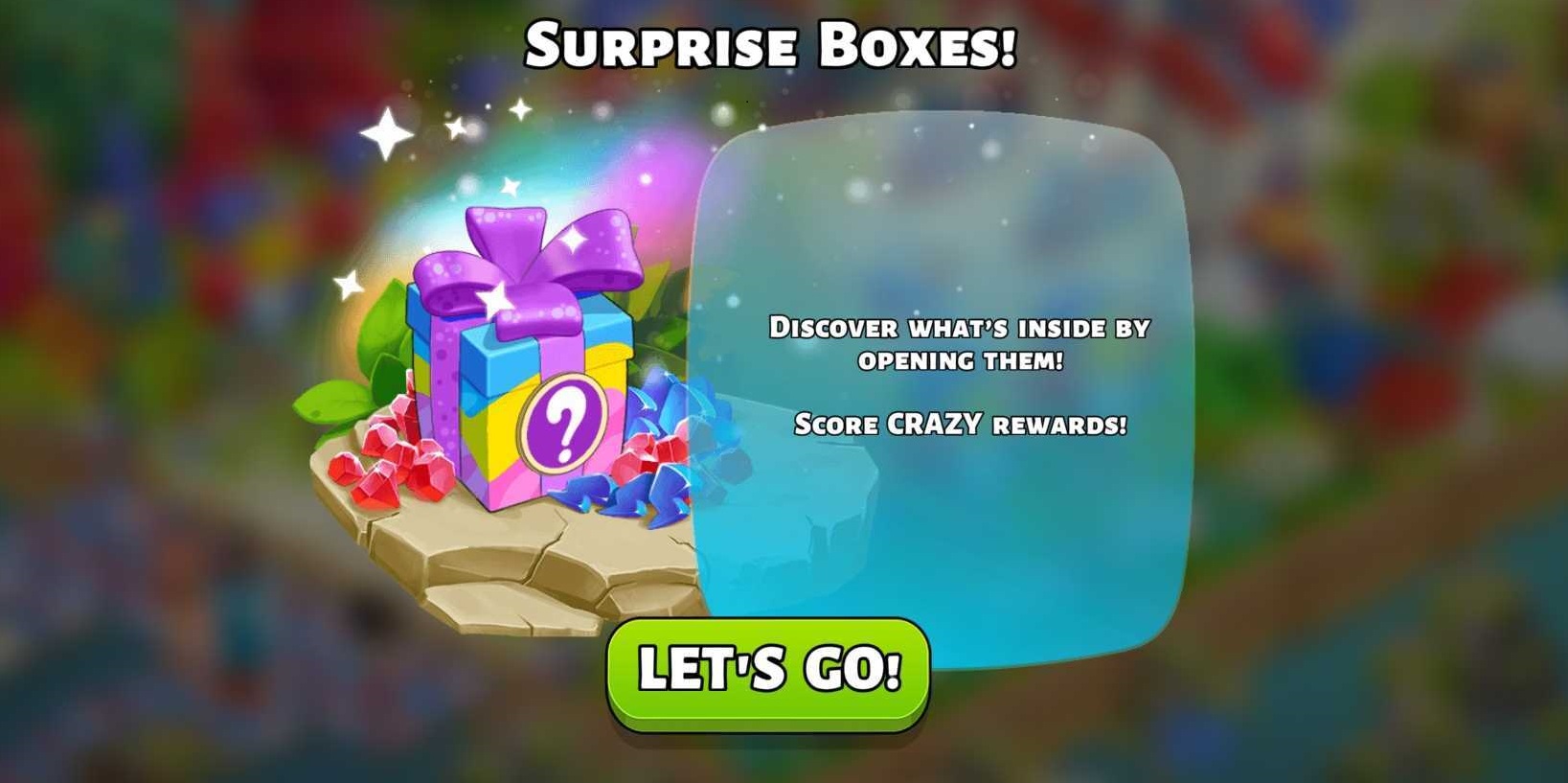 Let's get the party started with even MORE prizes! 🥳
We're very excited about our Surprise Boxes and Gift Bags! You'll be able to find both of these rewards scattered around the event islands, just like the regular gift boxes that you're already familiar with. Once you unlock the areas that these new boxes and bags are in, you can collect them and enjoy all the goodies they're filled with! 🎁
Well, what are we waiting for? Let's take a deep dive into all the treats that await inside these new prizes!
Gift Bags:
Gift Bags -- or Item Bags -- contain valuable event resources inside. Each bag has different, fun prizes inside, so make sure to you look for all of these colorful bags 🔎
Surprise Box:
Now, this next prize is going to blow your minds - we warned you! 🤯 The Surprise Box is filled with terrific treats, so keep an eye out for the boxes with the question mark.
Each one gives you a chance to get:
Energy

Rubies

A Chest!
Imagine how excited Timmy and Lizzy are going to be when they open these incredible prizes!