If you are a township leader and want to stop playing for some time you can assign one or several members to help you out.
Open your township, tap on the player's building and choose option ''Assign role''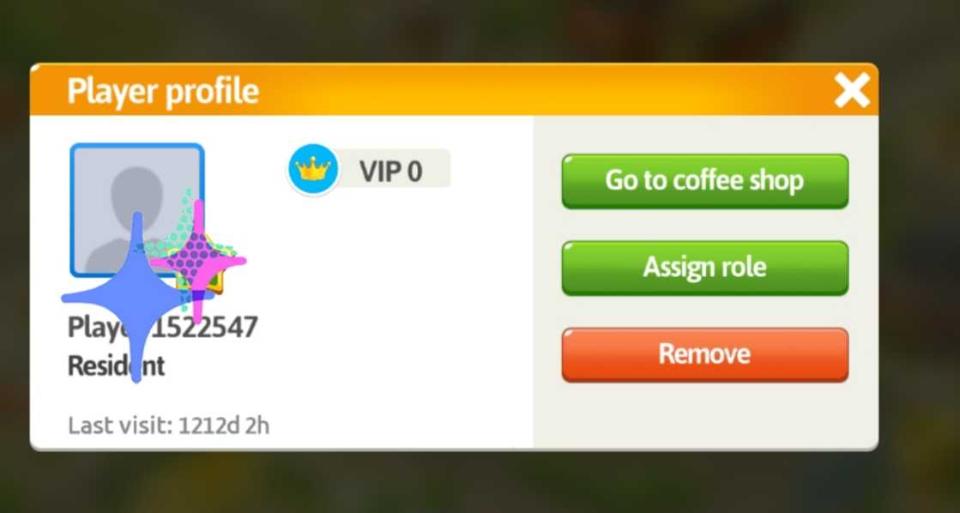 You can choose from Leader's assistant, Manager, Recruiter. You can choose a role depending on responsibilities you want your members have.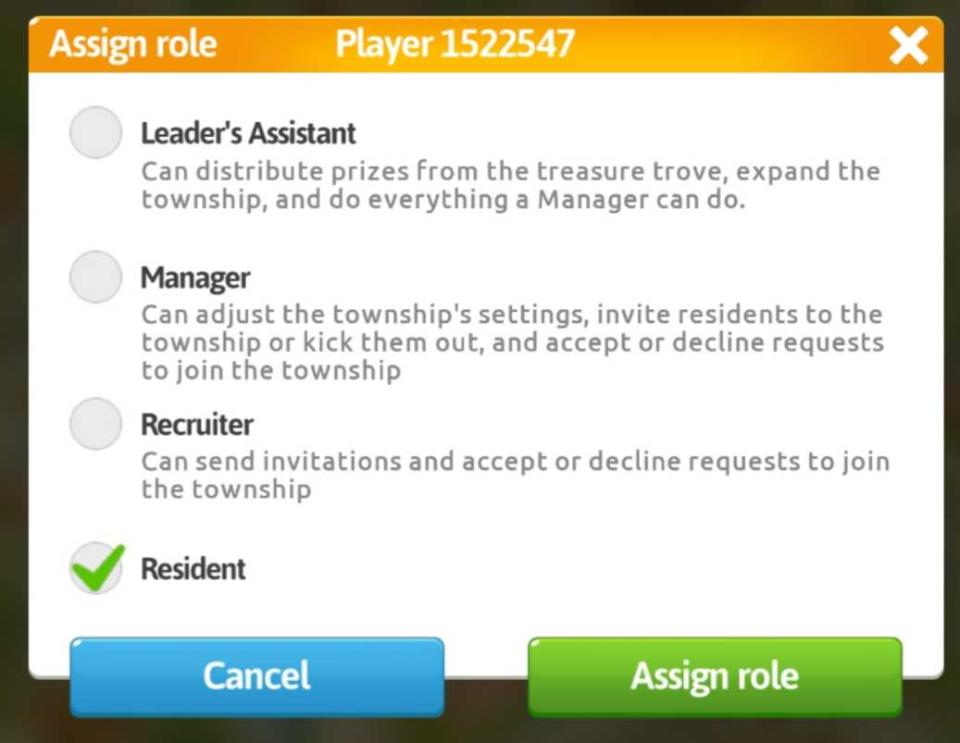 Once the assignment is made this player will receive a notification.
IMPORTANT:
do not assign a stranger to be leader's assistant!

if you (the leader) leave your township, it will be absolutely destroyed!

several or even all your members may be assigned to help you out.

Leader's assistant cannot assign other members this role.

Leader's assistant cannot remove or change the status of another leader's assistant!.
If you want to stop playing you can assign another member to be the leader. Contact our support team and state new leader's name and your township name.
IMPORTANT!
- only VIP 1+ players can have leader role
- if you will change your mind in the future your new leader has to contact support and transfer township back to you.
Good luck!