You can earn up to 1500 diamonds (3 times 500) for recommending the My Café game to your friends! You do not have to invite all three people at once - each invite counts separately, and you can get 500 diamonds for each one if ALL conditions are met. Of course, you can invite more than 3 friends, but max. 3 will count towards your reward.
Fundamental rules of how to invite a friend:

- only those players who have never installed My Café are counted
- if you don't see a player on your counter, that means something was done incorrectly at the very beginning, and such a player cannot be counted
- if the player receives a link and goes to the store, then to another app (Facebook, Instagram, a call or message etc.), then returns to the store and installs the game, it will not count as a person who came to My Café through your recommendation link
- if a player installs the game and then reinstall it, he cannot be counted, as the process is interrupted
- the invitation has to be sent only from the Township page; otherwise, it will not count
- the recommendation won't count if you use some of the ways to send a link (Bluetooth, infrared)
- only players who reach level 7 and join any township can be counted
You can find video instruction about how to do it correct
here
.
To invite a friend and receive diamonds, please take the following steps:

1. Go to your Township. Tap on the button with diamonds on the right or on the main white building: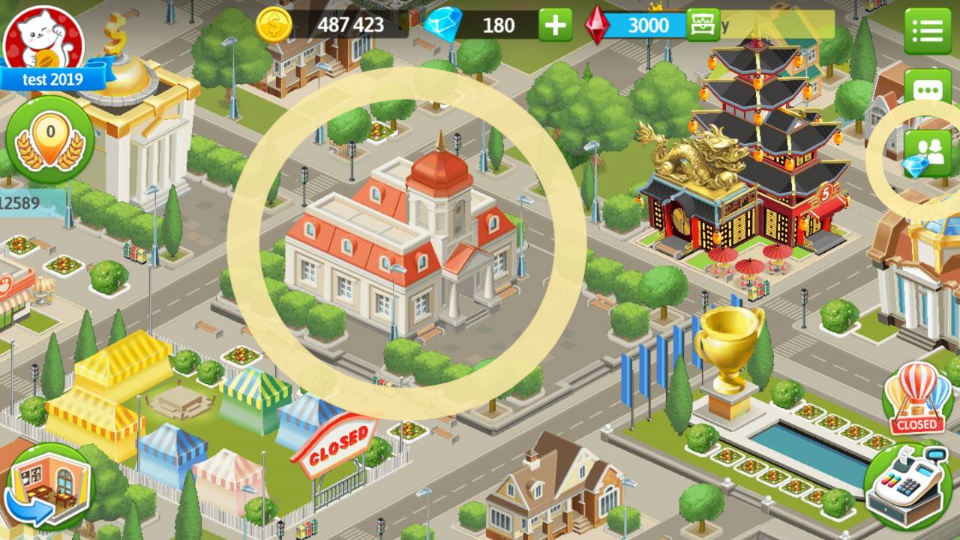 2. Tap on the green button +Invite a friend
3. Once your friend receives the invitation, he should choose No
4. If everything was done correct (look through fundamental rules), once your friend accepts your invitation and starts playing, you will see +1 on the Invited counter. It means that you're on the right way :)

If you see a player on your counter, and he definitely joined a town after reaching level 7, but you didn't get the reward, ask that person to leave that town. Then close and restart the game and join the same or another town.

If you have a person on the counter, but you have not received the prize, please contact us for help and provide your friend's ID number.

Good luck!