The Tip system is available for all players starting from level 7.
To increase the percentage of tips for your cafe, you need to earn Style Points and reach the percent milestone in the Tips Bar. You see the Tips Bar in your profile menu, in the shop, and while placing items in the cafe.
You can also see your current percentage of tips in the cash register receipt.
Style Points can be obtained by placing items that contain them in the cafe or opening style gifts. When you earn enough Style Points to reach a milestone, the percentage of tips will increase.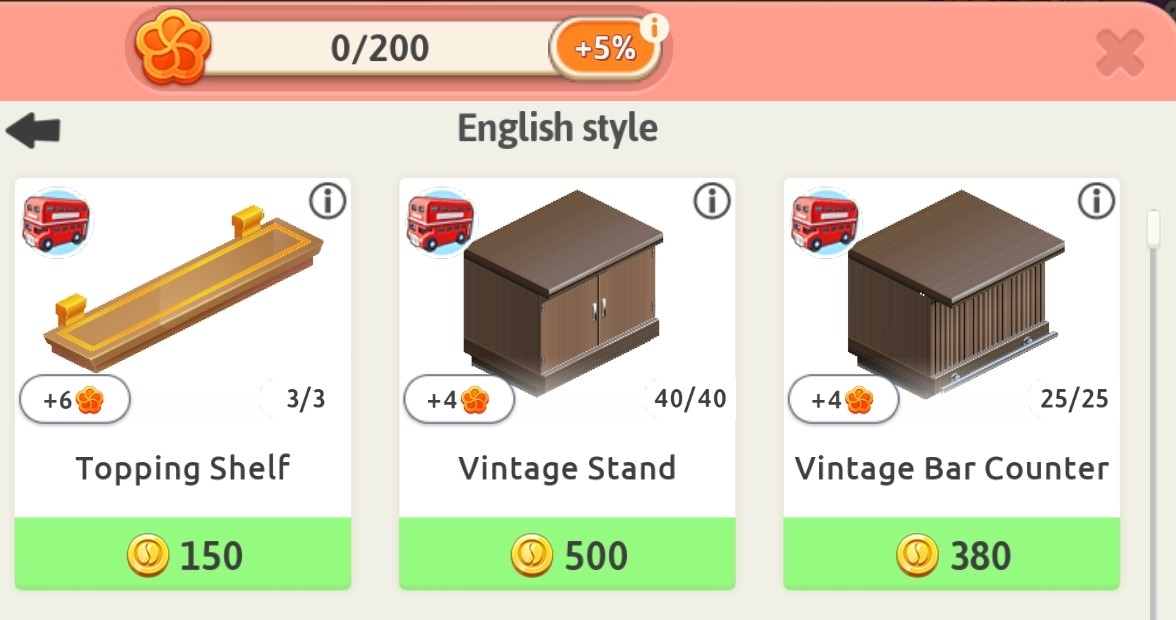 The privilege style is the style that gives most of the total Style Points. If you don't have a privileged style, your cafe will have the French style by default.
NOTE: each item gives style points only once. Removing previously installed items to the storage and placing them back won't give additional style points, and won't affect already obtained style points. The number of style points can't decrease.